Choice Alpaca Products Launches American Choice Alpaca Line
October 06 2017
Choice Alpaca Products Launches American Choice Alpaca Line
Alpaca products made in the USA.
All make great "ambassadors" of uses of alpaca!
With the hard passionate work of American Alpaca Farmers we're inspired to develop and promote American Alpaca Products!  
The list of wonderful American grown and made products continues to grow! 
New products under development which use American alpaca fiber include:
Quilted Alpaca Camping/Car/Couch throws



Quilted Alpaca Vests and Jackets




Long johns and thermal cold weather base layers


And more! We're inspired to continue to create beautiful and functional alpaca based cold weather products!
Choice's "
American Choice Alpaca
" BRAND showcases alpaca items made in America, often using YOUR fiber collected as part of our alpaca fiber purchase program, the 
FiberCall
The FiberCall uses YOUR alpaca fiber, pooled with others to develop USA alpaca fiber products for your store.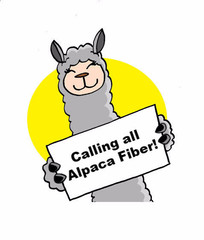 Be a part of this growing and energetic industry!  We look forward to working with you to promote alpaca!


-Brian and staff of Choice Alpaca Products