Choice Alpaca Products Launches American Choice Alpaca Line
October 06 2017
Choice Alpaca Products Launches American Choice Alpaca Line
Alpaca products made in the USA.
All make great "ambassadors" of uses of alpaca!
With the hard passionate work of American Alpaca Farmers we're inspired to develop and promote American Alpaca Products!  
The list of wonderful American grown and made products continues to grow! 
Choice's "
American Choice Alpaca
" BRAND showcases alpaca items made in America, often using YOUR fiber collected as part of our alpaca fiber purchase program, the 
FiberCall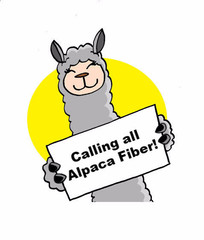 Be a part of this growing and energetic industry!  We look forward to working with you to promote alpaca!
-Brian and staff of Choice Alpaca Products