Staycation with Alpacas
March 28 2020
| | | |
| --- | --- | --- |
| |   |   |
Wholesale Alpaca Products
for Your Store - Since 2006
---
Paula and I hope you are staying healthy and safe today.
Here at Choice Alpaca we've been watching a BUNCH of movies (done with that!), trying to get out for a lot of walks (waving to neighbors from a safe distance), and keeping busy with a number of home TODO tasks.
We're also working on a new business project.
Paula is soon retiring from her 22 year career as a medical biller so the timing of our latest store equipent purchase has been perfect.  Right before everything went

 

squirrely, we purchased (at 60 months - no interest) a new professional embroidery machine! We've had it for a couple of weeks.
We're having all kinds of fun coming up with things to embroider as we learn this new piece of equipment.
Our goal is to offer customized alpaca products with your logo, custom image, monogram or message. There are many possibilities!
We get regular corporate requests for branded items for business events, promotions and business thank you gifts. This new machine will allow us to produce the custom products in-house.
Going through our catalog, I made a collection of alpaca items we could likely offer with embroidery.
Paula will also be doing general embroidery for non-alpaca items like tote bags, t-shirts, polos, work/dress/casual/wedding shirts, caps, towels, jackets, stuffies, new-mom/baby gifts, etc. to the general public (teams, clubs, firefighters, for charity fund drives, etc.) and having a stronger presence and connection with our local community ...and of course many things are being made for the coming grandchild! 
Do you have an ALPACA LOGO you'd like to see embroidered? 
Send it our way! No charge or obligation!  We're testing this machine all kinds of ways, including embroidering on everything not nailed down! We're also learning new software for creating embroidery files from digital images. Send in your file and we'll see what we get! No obligation, just fun!
Paula also has been working on her sewing skills this past year and is helping the local medical effort making cloth covers for medical masks to be used by doctors, nurses and other brave responders. There's a need for these as an added level of protection and to increase the usage duration of the main mask. 
| | |
| --- | --- |
| | Hospitals are running low on masks and some are starting to request the public make some. There's 2 types. One for low risk workers and one that fits over the n95 mask to make it work longer. I'm going to order some supplies and start making these. Anyone else looking for a sewing project?  |
***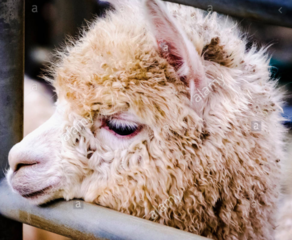 If you have kids around and they're perhaps getting a little stir-crazy, here's a free alpaca activity sheet you can print, from AlpacaInfo
***
Other things which might help keep the kids and family occupied:
***
We hope your family remains safe and healthy during this challenging time and that you make progress all those projects on your TODO list! 
-Brian and Paula
Powered by YMLP.com