Just In! New Items for National Alpaca Farm Day
September 08 2016
 

Just In! New Items for  National Alpaca Farm Day




Sept 24-25,2016

 
 

 

Just in! We just received new popular products for immediate shipping for National Alpaca Farm Days. 

 

Our popular Field Hikers sold out very quickly last time!

A new batch just arrived in 4 sizes and

5 colors

.

The Classic Alpaca Socks are in! 

Available in 4 sizes and 

multiple colors.

 

We're buying much more of these and passing the savings on with a reduced Wholesale price of $7.00 per pair!

The Classic Alpaca Socks are quality made and
priced well to be easy sellers.  

 

*****

 

 

 

It's taken YEARS but we finally have them!

Quality, comfortable and "cute", these alpaca long johns are now available at a price better than anywhere else.

Wholesale: $70 

 

We have them now but don't expect this fall batch to last long.

---

 

 
No Minimums!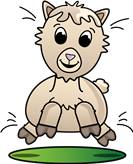 We have dropped the minimum items requirements on all orders!**
(** Wholesale orders are only for established retailers. )

* Buy 1 or more of any item, no minimum.
* Test/Try out any single item.
* Any items can be returned until next april!
Still, we encourage you to "Go Large" with our early order incentives:
* Have product available when you need it. Many sell out later.
* SEO marketing on our Retailers Map - it Works!
* 6-month "Financing" on your $750+ order.
* Discounts for larger orders.
* No-hassle returns on any items, until next april.
Don't run out of product this season!
Buy Large and return what does not sell.